A giant part of the magic at our yoga events comes from the music being played by talented and super fun DJ Rimon!
Rimon, also known as DJ Kyro, has become an integral part of the energy generated at all of our Events' venues: the Rock and Roll Hall of Fame plaza, 78th Street Studios, Cleveland Museum of Art, Mall B and Quicken Loans Arena.
For a recap of those events, checkout our Past Events →
Believe in CLE: How long have have you been a DJ?
Rimon: I have been a DJ for 10 years now. It fell into my lap after college. A family friend asked me to help him out at a wedding and then it turned into filling in for him at different local bars and gigs. After a couple of years, I started working with a good friend and now I work with a couple of other DJs who have given me so much insight on music, technique, mic skills and most importantly having fun with the crowd, which came naturally to me.
Believe in CLE: What types of gigs do you play?
Rimon: I have been fortunate to play all kinds of private parties, bars/clubs and even weddings. Some of my favorite events have been pool parties, local patios, Browns fundraisers, CMA Mixer and of course Believe in CLE events! I work primarily in greater Cleveland but have been happy to travel to Chicago, Columbus, Toledo and Buffalo to play, too. I'm up for playing anywhere!
Believe in CLE: How would you describe your experiences at the Believe in CLE events?
Rimon: To be honest, I did not know what to expect at first. I really enjoy the role that I have with the Believe in CLE events when it comes to helping build the energy. I really get into it when I see people dancing or bobbing their heads to the music. It's a great feeling!
Believe in CLE: Do you have a favorite Believe in CLE event? If so, why?
Rimon: That's a tough question! Each location had something about it that made the event special. The Rock Hall is a well known destination in CLE and the Art Museum and 78th Street Studios really gave you a sense of appreciation of art and yoga combined. But my favorite would have to be the event at Mall B. It was a perfect day, with a great scene surrounding the lawn and a lot of excitement with everything going on with the city that night.
Believe in CLE: If someone wanted to hire you, how could they contact you?
Rimon: They can email me at djkyro216@gmail.com / or check out www.flatlinevjz.com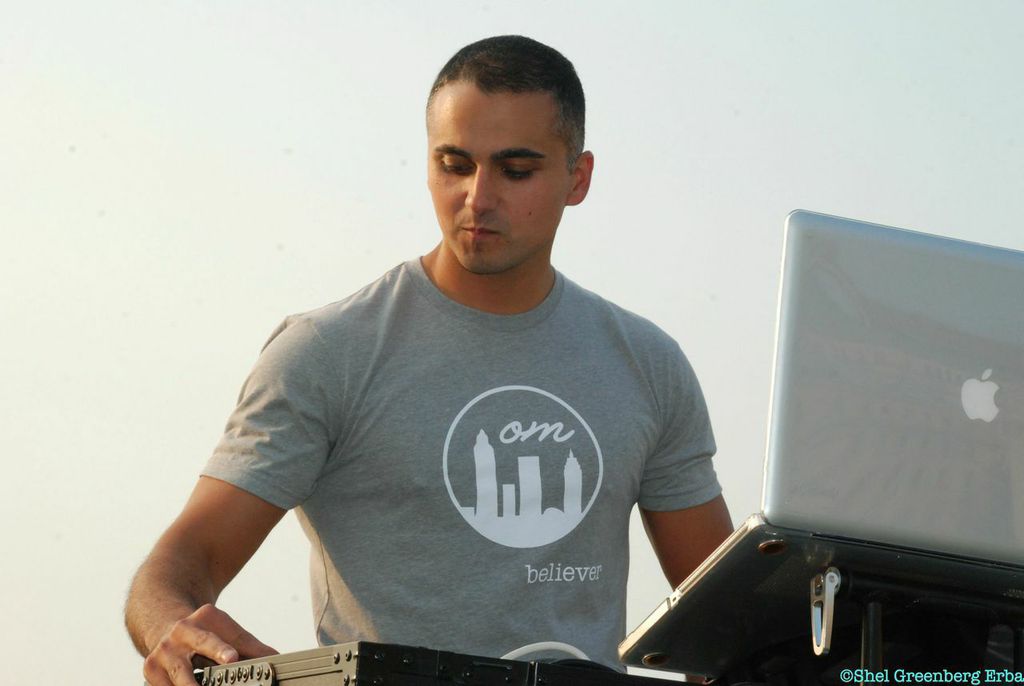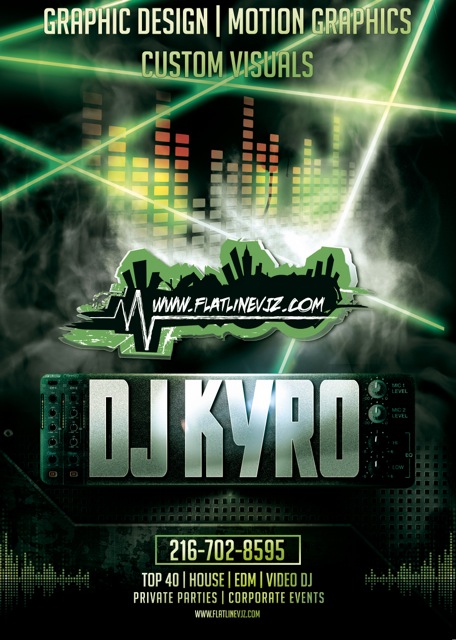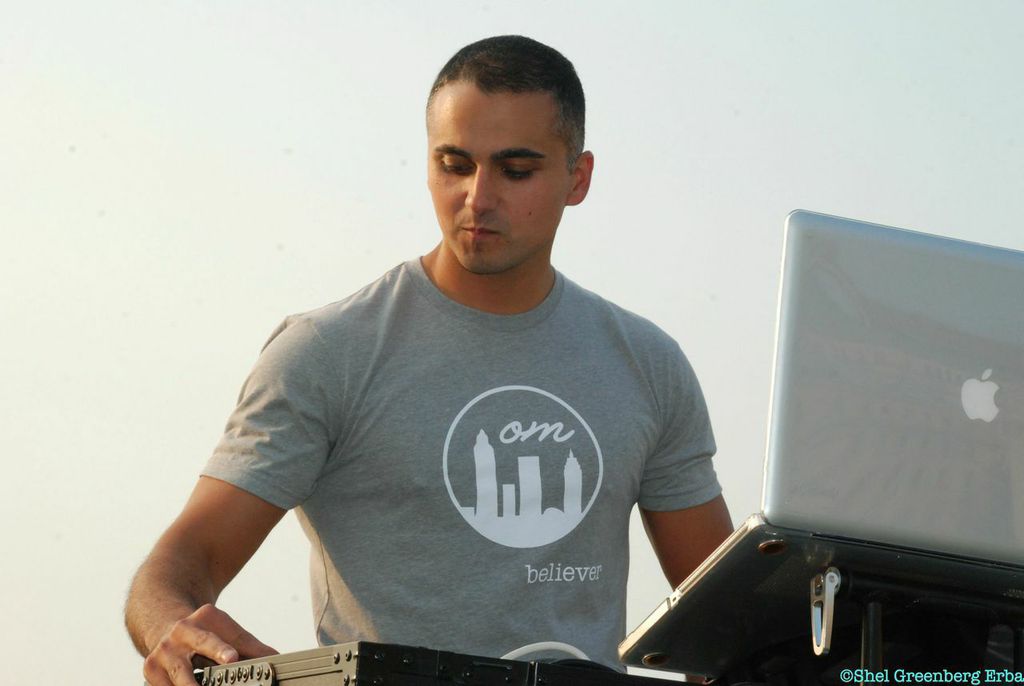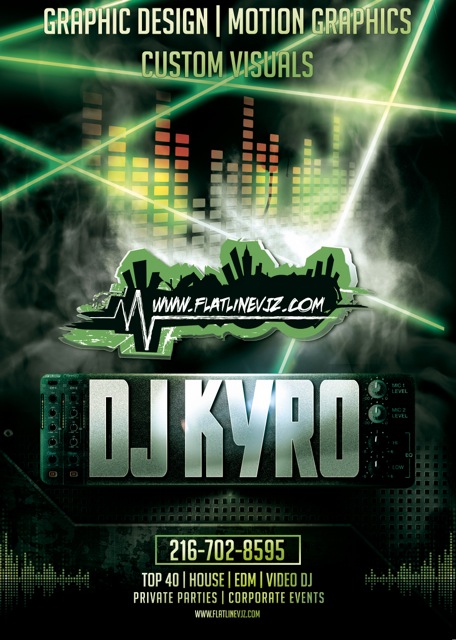 A huge thank you goes to DJ Rimon for showing up 100% at every event!
looking for a DJ who will bring a great vibe to your upcoming event? Consider Rimon (DJ Kyro)! he is easy to work with, loves his job, and believes in CLE! email Rimon AT djkyro216@gmail.com.