The Believe in CLE movement is about gathering our collective energy to lift up the city.
Believe in CLE events have been held in art galleries, rooftops and parks.
Since Believe in CLE started five years ago, thousands of people have come together to roll out their mats and collectively breathe and practice in the spirit of building positive vibes to propel Cleveland forward.
The Believe in CLE event at the Rock Hall is an amazing thing to experience. The time of year, the setting, the massive crowd and seeing Tammy's dream come to life in such a big way is so inspiring to behold. This event is a living example of what you believe, you can achieve!
This year's Believe in CLE event was magical! The weather was a little chilly, but that didn't stop 1,000 people from joining together to practice and share our love for Cleveland. Tammy's playlist rocked the plaza and over 40 teachers assisted the practice.
For me, a moving moment was when we were asked to turn around and hug a neighbor or two. That transfer of loving energy between complete strangers brought tears to my eyes. It was beautiful and healing. The sunset over Lake Erie was breathtaking and the Thunderbirds did a few fly overs for us, which was so cool.
It's hard to imagine five years have gone by since the first Believe in CLE at the Rock Hall! So much has progressed and evolved in our city since then. Our city's transformation is due to many people, factors and decades of hard work. But I have no doubt that all of us wholeheartedly Believing in CLE has contributed to this growth and transformation!
What we believe, we become.
xxxooo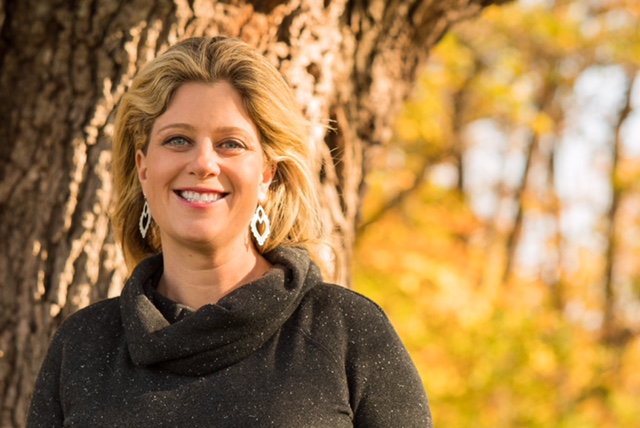 Megan is a devoted Inner Bliss student, President of the Cuyahoga Community College Foundation and the creator of Centered Soul Retreats. Centered Soul Retreats creates space and experiences that guide people to reflect, heal, grow and dream.